"Director Brennan and the CIA today are continuing to willfully provide inaccurate information and misrepresent the efficacy of torture,
" Udall said.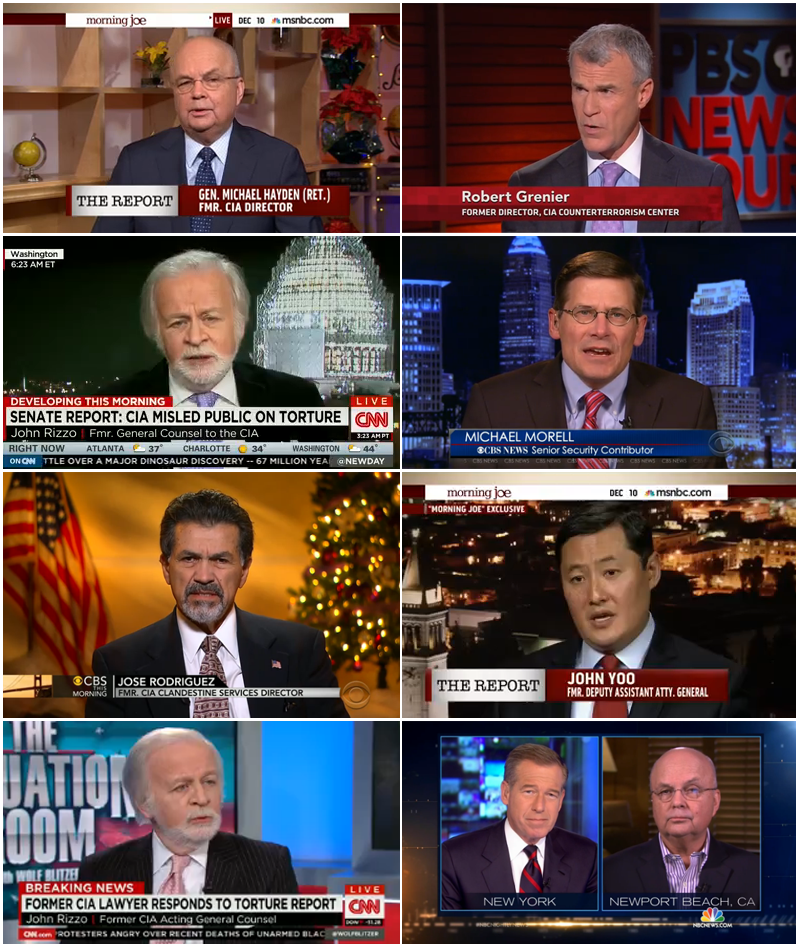 "The CIA is lying. This is not an issue of the past, this is going on today."
It is boggling that the media gives them so much time to lament their lack of due process, because they deserve it, but the innocent people they torture do not. Our poor widdle CIA agents sound like they all need a protein and a nap.

The torture program we did not have was extremely important
.